Clouds Rest - Yosemite National Park
---
Destination: Clouds Rest (9,926')
Date: July 12, 2012
Starting Point: Sunrise Lakes Trailhead (ca.8,200')
High Point: Clouds Rest (9,926')
Round Trip Distance: 14.4 Miles
Equipment: The ten essentials
Difficulties: Hiking, altitude may be a factor for some
Since I was already in the Bay area for work related purposes I figured I might as well take a couple of days off to check out the local surroundings. The local area quickly turned into Yosemite, not the local area I had originally been thinking of. The draw of the mountains always seems to overwhelm my desire to check out more civilized surroundings.
Accessed by Tioga Road (CA 120) Clouds Rest is a little off the beaten path, at least when compared to the valley. I arrived at the Sunrise Lakes Trailhead near Tenaya Lake around 7:00AM. There was plenty of room for parking at the trailhead but when I got there but it was a bit of a parking fiasco when I got back.
Clouds Rest from Tenaya Lake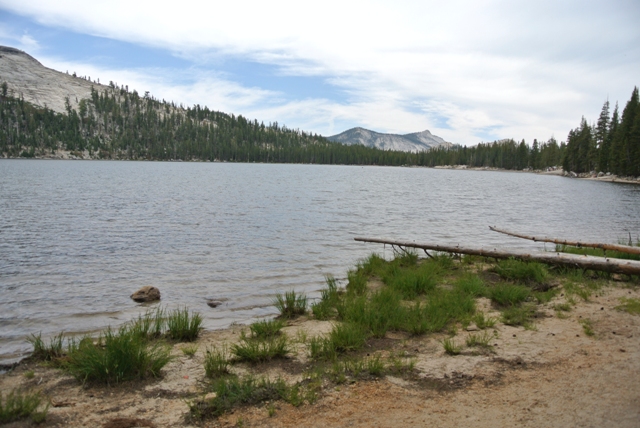 The hike begins following the trail towards Sunrise Lakes. You begin paying your dues about 1.5 miles in as the trail begins ascending a series of switchbacks gaining about 1000 Feet in the next mile. At the top of the switchbacks there is a well signed junction. To the left are the Sunrise Lakes and High Sierra Camp. Keep right to get to Clouds Rest
From the Sunrise Lakes junction the trail descends about 300 Feet before becoming mostly flat for the next couple of miles. At a little over five miles you reach another junction. The left branch will take you to the John Muir Trail. The right leads gradually uphill to a final junction just below the summit of Clouds Rest. A rocky hike to the summit leads to spectacular view.
Looking back toward Tenaya Lake from Clouds Rest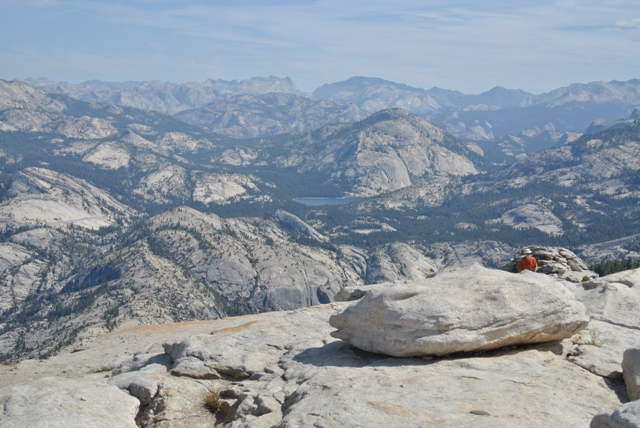 The beauty of Clouds Rest is its position in the middle of the park offer spectacular views in all directions. I got there early enough and was fast enough to pass the few people ahead of me to have the summit to myself for 10 minutes or so. On the way down I realized how fortunate I was to have had ten minutes alone on the summit as I passed one party after another on their way to the summit. The hike took me about 6 Hours round trip.
Half Dome, El Capitan and the Yosemite Valley from Clouds Rest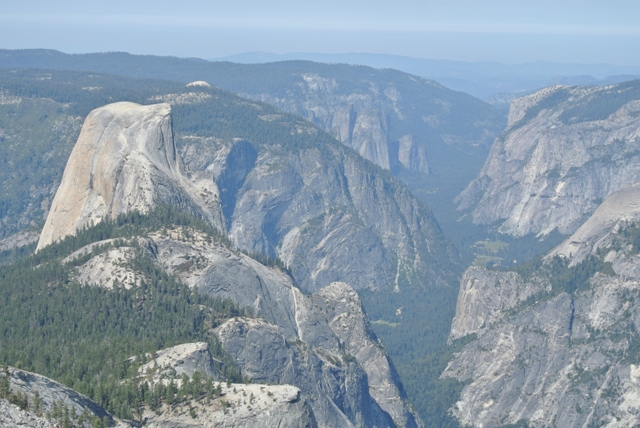 References:
USGS Tenaya Lake 7.5 Minute Quadrangle